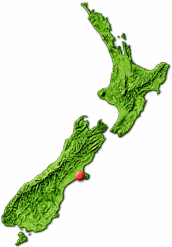 Christchurch
Christchurch
Welcome to Christchurch.NZ.com, a website dedicated to providing information about Christchurch, New Zealand. Find your perfect hotel or other accommodation for your stay, or book something to do in the tours or activities section.
Christchurch is in recovery following a series of earthquakes from September 4, 2010. The most damaging earthquake was on February 22, 2011; when 185 people lost their lives. The central business district has a mix of brand new high specification buildings, restored buildings, old buildings showing earthquake damage, and empty sites cleared after demolition. Christchurch provides is a unique view on a city rebuilding - which makes it a must see destination.
Christchurch is the largest city in the South Island, with a population of over 300,000. The Garden City was also, pre-earthquakes, the most attractive city in New Zealand, with extensive inner city public gardens and parks, the shallow Avon river meandering though the city centre, and a pedestrian oriented downtown centred on Cathedral Square. Redevelopment plans intend to restore central Christchurch around the featured garden areas and Avon river.
Christchurch was a planned settlement founded by English colonialists. This rich English history is still apparent in the city's atmosphere; tram lines loop around the city, you can punt down the Avon, and the city was scattered with impressive Neo-Gothic buildings.
Christchurch enjoyed the largest collection of Gothic architecture in the country, with Christchurch Cathedral (in Cathedral Square), the Canterbury Museum, Christ's College School, and the former University of Canterbury, which was converted to the cultural centre of Christchurch, the Arts Centre. Post-earthquake, the Cathedral is a shell and the Arts Centre has suffered extensive damage.
Christchurch is also a city which embraces festivity, with a continuous stream of events and festivals throughout the year, including the Christchurch Arts Festival, New Zealand Cup and Show Week, the World Buskers Festival, the Lyttelton Festival of Lights, the Ellerslie International Flower Show and the Antarctic Festival - each celebrating particular aspects of Christchurch's unique character.
Christchurch contains one of the two main international airports for the country, and is connected via a tunnel to a seaport at Lyttelton on Bank's Peninsula. It is the Gateway to the South Island and is the perfect place to launch your New Zealand holiday.
---

Featured Christchurch Events
---
Vincent's house
- Homestay.
Located in Christchurch, 7 km from Rugby League Park, and Victoria Street reachable within 9 km, Vincent's house offers...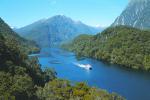 3 Day Southern Highlights Scenic Tour
- Multi-day Coach Tour - South Island.
A three day tour offering the best the South Island has to give. Travel to Mount Cook, Queenstown, Milford and Dunedin...