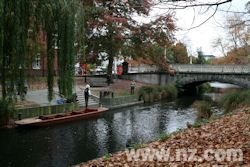 The Garden City
Christchurch City easily wins the heart of visitors with its reputation as New Zealand's Garden City. The Avon River and gently undulating topography of the central city and its surrounds encouraged the city's leaders to recreate 'the best of botanical British'.


The Garden City's crowning glory is Hagley Park, which offers 165 hectares (407 acres) of mature introduced tree plantings, beautifully thought-out walkways meandering past the river, permanent and evolving garden features and installations, extensive sports grounds, and a small golf-course.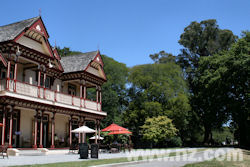 Riccarton House & Bush
The historic homestead of Riccarton House lies a short drive from the centre of town. The house sits on the bank of the Avon River, beside nearly 16 acres of original native bush. The mostly made up of 400-600 year old trees, and is considered to be the longest protected piece of natural land in the country. You can take a tour of the house and stroll the bush track, have a coffee in the garden setting, and while you're there take a peek into the Deans Cottage, the oldest building on the Canterbury Plains. If you're there on a Saturday, check out the farmers market selling fresh, gourmet local produce.
Mona Vale
This elegant Victorian homestead was built at the turn of the 20th Century in the Arts and Crafts style, reflecting the Tudor houses of England. Surrounding it are 5.5 hectares of beautifully crafted traditional lawns and gardens, with the Avon River meandering through the middle. The building is now used a restaurant and cafe, and the Gardens are open to the public. If you like you can take a relaxing punt down the Avon.
Ellerslie Flower Festival
Christchurch has claimed its status as the jewel in the crown of New Zealand's horticultural and landscaping recreational and design sector by securing the much sought after Ellerslie Garden Show. The five-day show, which made its Christchurch debut in March 2008, features a host of exclusive New Zealand Horticultural and Landscape designers featuring their showcases at Christchurch's Hagley Park. Helping to welcome the show into its Christchurch context was internationally renowned Wearable Horticultural Art designer Jenny Gillies, who prepared over 40 new pieces for a special event at the show.
Every year, the north east end of Hagley Park will host events over a large, specially designated area, while directly adjacent to the Garden Show the Christchurch City Botanic Gardens will also have a number of events and features.

Tour Christchurch

Tour Christchurch Area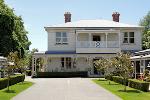 Merivale Manor
- Historic, Motel.
Merivale Manor is truly your home away from home in Christchurch. It is a place of affordable luxury, where at day's...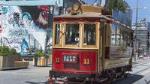 Christchurch Hop-On Hop-Off Tram
- Hop-on Hop-off Tour - Christchurch.
Starting from $25.00 per person
.
Welcome aboard the Christchurch Tram! Travel on our newly extended track & enjoy this unique and historic way to...